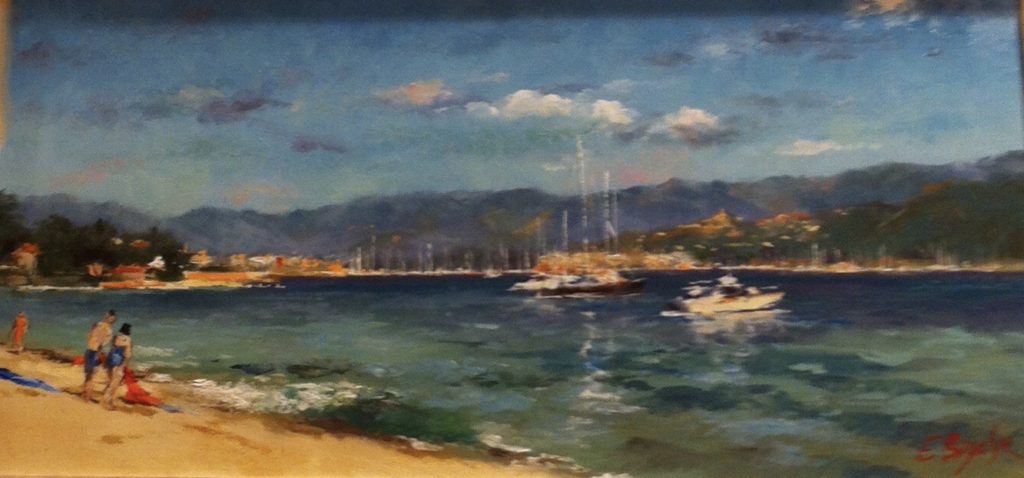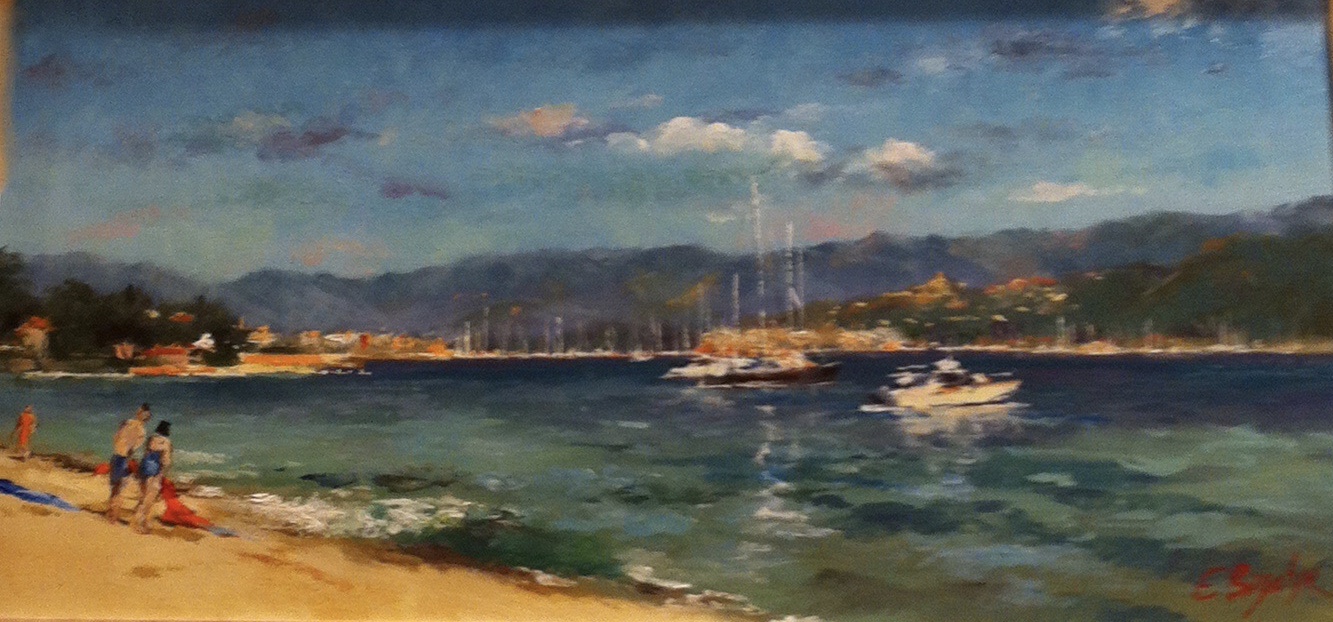 Maurice Baruch
Paris, 19 June 2018
Member of the National Company of Experts
Expert CNE of Russian Art – 18th, 19th and 20th century

I met painter Elena Bogatyr May 2016 during the 10-th International Contemporary Art Festival taking place at Manege Exhibition Hall in Moscow. I was immediately seduced by her artworks. Controlling very well the colors and space, Elena renders the atmosphere and the subjects of her paintings with perfection and remarkable sensitivity. I could not resist to acquire one of her artworks, representing a view of Saint Tropez that I remember particularly well. Seeing this painting I instantly found myself once more admiring the see and extraordinary landscape of Southern France. It was magic!
The evocative power of Elena's art is very real, we dive in and let the imagination travel freely! These few lines are for me an opportunity to congratulate Elena for her talent and tenacity.
Maurice Baruch
Paris, 19 June 2018
Member of the National Company of Experts
Expert CNE of Russian Art – 18th, 19th and 20th century
86 Faubourg St.Honoré, 75008, Paris, France
---
J'ai fais la connaissance de Elena Bogatyr en mai 2016 lors du 10ème Festival International des Arts se déroulant au Manège de Moscou. Elle exposait alors une sélection de ses oeuvres avec d'autres artistes français et russes. J'ai tout de suite été séduit par sa peinture, Elena maîtrise fort bien les couleurs et l'espace, elle rend parfaitement l'atmosphère des sujets qu'elle peint et cela avec une grande sensibilité. Je me souviens fort bien que je n'ai pas pu résister à acquérir une de ses oeuvres, c'est une vue de Saint-Tropez réalisée à un endroit que je connais particulièrement bien et en voyant ce tableau je me suis instantanément retrouvé à admirer la mer et ce paysage extraordinaire, c'était magique! La puissance évocatrice des ses tableaux est réelle, on plonge dedans et alors l'imagination voyage librement. Ces quelques lignes sont pour moi l'occasion de féliciter Elena pour son talent et sa ténacité.
Maurice Baruch
Paris, le 19 juin 2018
Membre de la Compagnie Nationale des Experts
86 Faubourg St.Honoré, 75008, Paris, France